Man, having mentally lockdown in my country... stupid cases getting increase every fuckin days... and what do I get? Some dogshit drawing list and stupid project...
look at this nonsense.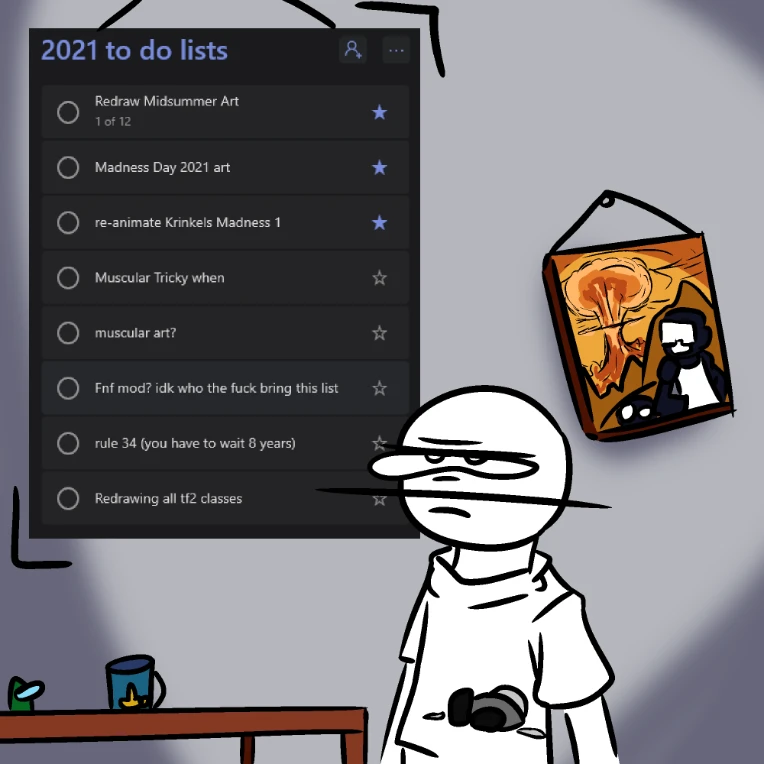 this is fine... I mean, totally fine... spending my time with my parents, during dogshit lockdown in Malaysia.
i hate myself...